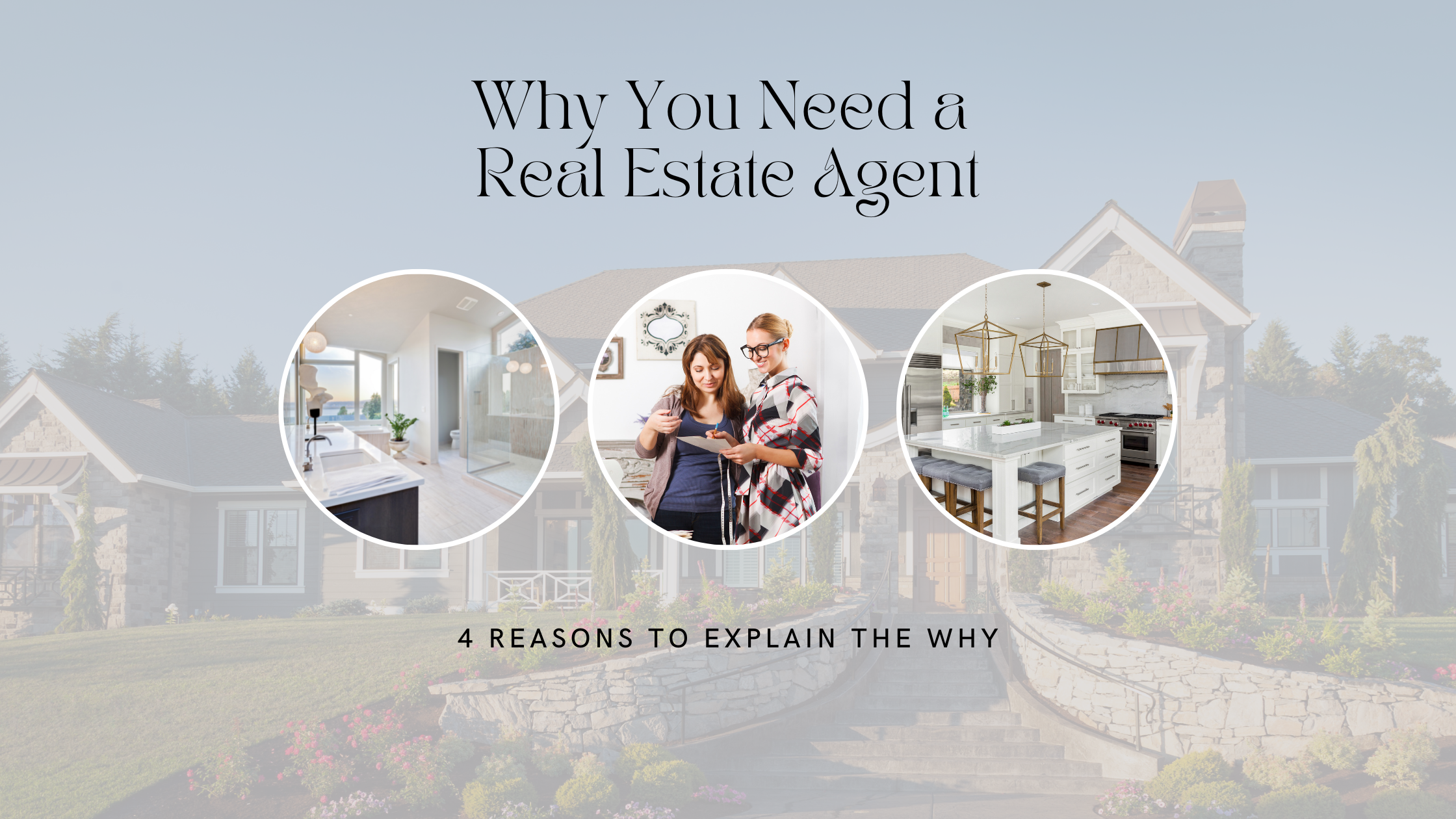 Why Should I Work With a Real Estate Agent?
What is the number one question that I, as a real estate agent, get from sellers?! "WHY should I work with you when I can sell my home on my own and save money?" No matter what the current market is doing, we'll continue to see this question arise. And my dear sellers, this one is for you – here is your answer! 
As your agent, we help you make the best decisions to meet your real estate goals based on market trends. It just makes more sense. When you're ill and need surgery, you wouldn't just grab a butter knife and give it a whirl. What about when you need your wedding dress or tux altered? No way you'd do it yourself – you'd go to a surgeon or a tailor; these are significant moments in your life that require professional assistance. 
A real estate sale is the single most expensive transaction that you may ever make. From legal documents to substantial sums of money transferring hands, this is a HUGE deal! Having a real estate agent means you get to glide along and let us do the dirty work. From marketing, negotiations, and timely closings to the paperwork in between. 
Here are FOUR reasons that working with a real estate professional is best for you. 
Whether it be mortgage rates or home prices, we study it all. Various platforms are crucial to our everyday business and allow us to keep ourselves educated and our clients updated on any market shifts. We shed light on all aspects of the real estate transaction and guide you through it feeling informed. 
When selling your home, we use our expertise to professionally market the property and reach out to those in the industry that may have solid buyers for the home. The tools, platforms, and programs that we utilize are unique to real estate professionals and allow us to make everything picture-perfect. 
Dealing with a real estate transaction requires documentation, addendum, and disclosures. These are implemented to protect the parties of the real estate transaction and require a professional eye to go through them extensively. A knowledgeable agent will save you a great deal of trouble down the road through documentation alone!
Selling without a real estate professional means you are required for all coordination and negotiations throughout the process. This would include working with the opposing side on price and concessions, inspectors, and appraisers. 
This is Why
Knowing local and national market trends, pricing your home correctly, or negotiating through inspection issues are invaluable reasons to work with a professional real estate agent. We know what we're doing, and we're happy to help!